"Be Entranced, Be Romantic, Be Yourself, or just simply Be… at Knob Hill Bed & Breakfast"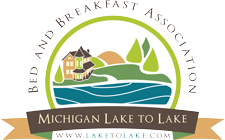 Convenient Location
Near Downtown • Restaurants & Shopping • Flint Institute of Arts, Sloan Museum & The Whiting • Universities & Hospitals
Bishop Airport & Amtrak Station • 30 minutes from Frankenmuth & Outlet Shopping • 60 minutes from Canada
Complimentary transportation to and from Bishop Airport and the Flint Amtrak Station.
Here's what our guests are saying…
The hosts, Diana and Allan, were fantastic and the food and service was great!
Tara and Bryce
One of the nicest places I have ever been to! Good food, good company.
Chad
Loved it! Wonderful place, wonderful people!
Amanda and Al